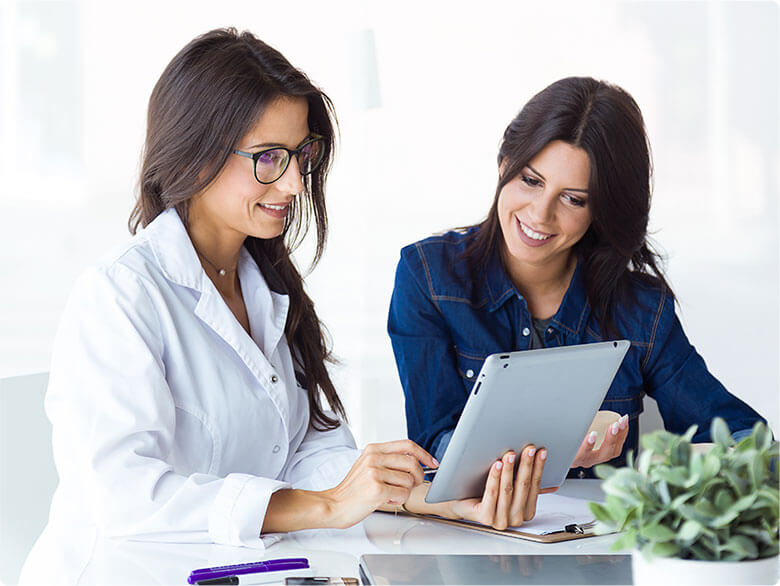 About Us
---
As LITERATUR TURİZM, we are a pioneer in Health Tourism, important congresses and organizations with our experience of more than 12 years, and we represent the corporate brands in both the public and private sectors in the best way, with which we set out with the "Commitment to Excellence".
Within the scope of Health Tourism, Authorization Certificate and Incentives handle your processes professionally; With our expert staff, we work to create added value for you in the health sector, and we serve you so that you can realize all your health projects that you have planned in the future.
We see the incentives given to you within the scope of Health Tourism not only as an economic return, but as an opportunity to build your future; We offer services where you can make a difference in the health sector by adding value to your existing vision and providing financial opportunities.
Our Services
---
You can see the areas where we provide health services.
---

---
Health Tourism Consulting Services

---
VIP Transportation Services

---
Hotel Accommodation Services
---

---
Flight Ticket Operations

---
Hair Transplant

---
Dental Health
---

---
Aesthetic Operations

---
Eye Health

---
Cardiology
---

---
Blood transfusion

---
Invasive Operations

---
Rhinoplasty
---

---
Cosmetic Gynecology
Patient Registration Request Form
Health Tourism Consultancy
Health tourism in the world and in our country is a sector that has been rising rapidly in recent years, and especially our country attracts a lot of attention from the world, both in terms of health services and in terms of patients, because it provides financial advantages compared to alternative countries.
Health tourism:
It is the patient's going to the country where he/she will be treated from the country where he/she lives in order to regain his/her health, due to any health problem, for treatment purposes.
Health tourism; It is not just that patients from another country come to hospitals and health facilities for treatment.
Although all tourism operations that provide all kinds of services related to human health are considered as health tourism, health tourism is evaluated under the following headings.
1. Medical Tourism (Treatment and surgery in hospitals, etc.)
2. Aesthetic Operations (Rhinoplasty, Hair Transplant, Cosmetic Gynecology etc. operations)
3. Thermal Tourism (Rehabilitation and rest etc. services in Thermal Facilities)
4. Getat Applications (Acupuncture, Leech Application, Mesotherapy, Cupping, Phytotherapy, Reflexology, Homeopathy, Osteopathy etc.)
5. Tourism for the Elderly and Disabled (Geriatric treatment center, accommodation in Health Hotels)
The main reasons for health tourism:
1. Lack or absence of health care services related to the patient's own disease or the aesthetic operation he/she wants to have in the country where he/she has lived,
2. The desire to explore new places and take a vacation with treatment or operation,
3. Health services are expensive in their own country,
4. Desire to receive quality health services,
5. The desire of the patients, the elderly and the disabled who have not been able to find a cure in the country where they live, to go to other environments and be treated,
6. Lack of confidence in health services in the country of treatment.
As a result, health tourism takes shape according to the personal preferences of the patients and the health services they want to receive. Our country has become a frequent destination in health tourism in the world, with its outstanding success in health services and the touristic beauties it has.
Within the scope of Health Tourism, in order to provide health services to patients coming from abroad for health purposes; offices, hospitals and travel agencies that will serve as intermediary institutions, "International Health Care Services" published in the Official Gazette on 13.07.2017. It has to have the "Regulation on Tourism and the Health of the Tourist" and the Health Tourism Authorization Certificate.
Why Should You Have a Health Tourism Authorization Certificate?
The Health Tourism Authorization Certificate is the proof that the practice, hospitals and intermediary institutions that want to provide health tourism services are authorized by the Ministry of Health.
Practices, hospitals and intermediary institutions with Health Tourism Authorization Certificate, T.R. It will be able to benefit from the incentives given by the Ministry of Commerce within the scope of Health Tourism.
As Literatur Health Consulting Services, we manage the authorization procedures of your health facility and health tourism intermediary within the scope of health tourism with our professional team, and we contribute to your brand with our vast experience.
Healthcare facilities and intermediary institutions holding a Health Tourism Authorization Certificate can benefit from government incentives within the scope of Health Tourism within the scope of the Ministry of Commerce. The aforementioned state supports can be summarized under the following headings:
REGISTRATION AND PROTECTION SUPPORT
MARKET ENTRY DOCUMENTS SUPPORT
AGENT COMMISSION SUPPORT
COMPLICATION AND TRAVEL HEALTH INSURANCE SUPPORT
EMPLOYMENT SUPPORT
FOREIGN LANGUAGE AND HEALTH TOURISM EDUCATION SUPPORT
PATIENT ROAD SUPPORT
ADVERTISING, PROMOTION AND MARKETING SUPPORT
UNIT SUPPORT
OVERSEAS EVENT PARTICIPATION SUPPORT
PROMOTION SUPPORT OF NATIONAL PARTICIPATION ORGANIZATION
DOMESTIC EVENT PARTICIPATION SUPPORT
DOMESTIC PROMOTION AND EDUCATIONAL SUPPORT
PRODUCT PLACEMENT SUPPORT
SECTORAL BUYER'S DELEGATION AND SECTORAL TRADE DELIVERY SUPPORT
As Literatur Health Consultancy Services, we help you obtain government incentives within the scope of Health Tourism with our professional staff. We believe that these incentives will not only return you financial gain, but also that these incentives build your brand's future plans.